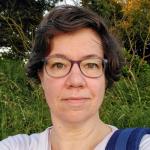 Teamlead Drupal & Coordinator Portal
Experience level
Beginner
Summary
I suppose you have all been there: a brand new feature in your website!
You know from testing that users/editors/colleagues/subscribers ... need this functionality but somewhere along the line, a video, an FAQ, a manual, and a powerpoint are made, just to make sure that people can use it.
Let's explore what does work, with some hard learned do's-and-don'ts thrown in for entertainment and learning. Or if you prefer the technical term for a solution to this problem: Microlearning.
Description
Assuming we have first succeeded in simplifying away as many problems as possible, we'll look at several Microlearning forms and patterns:
reusing known* patterns
tooltips
onboarding
nudges
choice of words
looking for 'elephant paths'
*don't guess but test