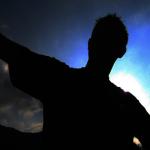 Experience level
Intermediate
Summary
One of the biggest complaints often heard among Drupal authors and editors, is the lack of an easy-to-use interface. In this session, we present the current state of Geysir, a contributed module we conceived with one single goal in mind: provide a great way for non-technical end-users to manage content in Drupal.
Description
The Drupal community has always been very technical-oriented. In our experience, attention to real end-user features, usability and user experience is relatively low. A lot of work is done to optimise the interface for technical profiles like site-builders and developers. Marketers, authors and editors are often left out in the cold. Fortunately in recent years, a lot of work has happened in this area and concepts like Quick Edit, Settings Tray and Media in core have all attributed to a better experience for these users.
However, we find that there is still a gap in the process of actual page building. Geysir tries to fill this gap by providing a super easy-to-use interface on top of the Paragraphs module.
In this session, we will talk about issues encountered by non-technical users of Drupal in their daily workflow and show how Geysir could help in this area.
In the end, we will also discuss the roadmap and try to involve more members of the community to participate in the issue queue.