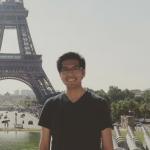 John
Gustavo
Choque Condori
Developer
Experience level
Intermediate
Summary
This session aims to showcase and discuss about Drupal PKM, a personal knowledge management Drupal distribution, its development phase, the features included in the tool and future plans of it.
Description
Personal knowledge management is the knowledge process that an user follows in order to manage, extend and retrieve their knowledge.
While Personal knowledge management can be achieved with many different tools, Drupal PKM is a solution Drupal based that aims to let the users know what they know. Drupal PKM is a Drupal distribution in development phase that aims to build a semantic stack within a Drupal installation, it uses the CMS features of Drupal to create "Knowledge cues" and then, users see their knowledge reflected in ontologies created on a Graph database.
This talk targets at all type of users that are interested on education and tools about it.
In the talk the following topics will be covered:
PKM theory, what was developed within the tool and why. Explain all services integrated and the workflow for managing knowledge within the tool.

Distribution development, how we got to get the idea and how the tool was built. Modules created, problems found during the development and dealing with integration.

Future plans, how we expect from the distro to evolve and grow.
Without the contribution of all Drupal users and MD Systems, the creation of this distribution wouldn't have been possible.