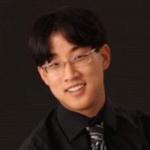 Director of Research and Innovation
Experience level
Intermediate
Summary
As Drupal advances assuredly toward an API-first future with each passing day, it's high time we consider and critique the possibilities that lie before our community. How does Drupal's mission evolve? How will future users interact with Drupal? This thinking comes not a moment too soon, because JavaScript is entrenching its dominance, the digital experience is accelerating its diversification, and movements like the decentralized web are solidifying their manifestos.
Description
As Drupal advances assuredly toward an API-first future with each passing day, it's high time we consider and critique the possibilities that lie before our community. How does Drupal's mission evolve? How will future users interact with Drupal? This thinking comes not a moment too soon, because JavaScript is entrenching its dominance, the digital experience is accelerating its diversification, and movements like the decentralized web are solidifying their manifestos.
Does runaway adoption of decoupled Drupal architectures point to mere developer enablement and "ambitious" digital experiences for only some of us? Does our API-driven future presage an impending "dark age" in our ability to provide editorial and site assembly experiences? As pioneers challenge the very foundations of the open web, which Drupal was built on, what roles do Drupal and our community play?
As it turns out, Drupal's decoupled orientation is prescient, as more decentralized architectures are becoming ubiquitous in the web. This can mean a simple decoupling of functionality for better separation of concerns and for a more future-proof digital experience ecosystem. But it can also mean something more idealistic and utopian: a Drupal that empowers users, enables privacy, and democratizes the web and its content — for good. Decentralization is in the very bones of our community, a worldwide entity with no clear boundaries.
In this session, I'll present an argument for why we should move away from decoupled Drupal and instead headlong into a new conception of decentralized Drupal. In decentralized Drupal, not only do we formalize decoupled architectures as the best possible means of content access for users; we also help users, not just developers, dictate where their data should end up. By decentralizing Drupal, we can craft experiences that eschew the trappings of Big Tech, and we could even liberate our patches from the throes of unpaid contribution hell.
This session covers the following topics:
The web is broken; et tu, Drupal?

Decoupled Drupal: Architectural decentralization

Democratizing experience assembly

The Drupal community: Community decentralization

Defining the decentralized web

Blockchain and decentralized applications

Decentralized Drupal

Decentralized Drupal essentials: APIs for all

Protecting content rights and user data

More means to contribute to open source

User experiences on decentralized Drupal

Epilogue: The future of decentralized Drupal
This session is a sequel to "Decoupled site building: Drupal's next challenge" (DrupalCon Vienna) and "Drupal 9: Decoupled by design?" (Drupal Developer Days Lisbon) and reuses some content from "The decentralized web and Drupal" (Drupal HackCamp Bucharest keynote). Though some knowledge of Drupal, decoupled Drupal (see "Introduction to decoupled Drupal"), and web services is required, this session has something for everyone.