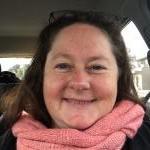 Project Lead and Business Analyst
Catalyst IT Australia
Drupal Association
Experience level
Beginner
Duration
2 hours (workshop)
Summary
The Business ecosystem around Drupal is changing. Best practice is emerging. Being a leader in the technology itself is no longer enough to differentiate your business from all the other digital agencies competing for a slice of the pie. We need to master the art and science of Business analysis to ensure we're delivering the best value for our clients.
Description
Business analysts seek to understand and articulate the real need for a project, and then explore available options. We often assume Drupal is the solution, even before we've really understood the needs we are addressing.
This interactive workshop will explore the core concepts of Business Analysis and apply them to the process of gathering requirements for Drupal based projects.  Developing an understanding of the complex relationships between the context, stakeholders, needs, solutions, value, and change required for the project ahead is the key to delivering the right work, at the right time.