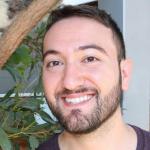 Developer Programs Engineer
Experience level
Beginner
Summary
The HTTP Archive and Chrome UX Report enable us to understand the state of the web in terms of performance, security, and accessibility. In this session we'll dig deep into the lab and field data to understand the performance of Drupal ecosystem and how it compares to the web as a whole. We will answer questions like how much faster or slower are Drupal sites, and more importantly examine some root causes and discuss hands-on advice on how to address these bottlenecks.
Description
Users demand fast, beautiful, and content rich experiences on the web. According to the HTTP Archive, the median desktop and mobile websites load nearly 2x and 3.5x as many bytes as they did 5 years ago, respectively. How has that affected the user experience? Now more than ever, it's crucial that we take a step back and strengthen our understanding of how to deliver fast and optimized experiences that meet user's demands.
Using millions of data points from the public HTTP Archive and Chrome UX Report projects, in this session we will explore the user experience of Drupal websites compared to the web as a whole. Are Drupal websites faster or slower? And more importantly, why? The web transparency data in these tools will show us how we can build better websites with Drupal to ensure that we're delivering the best possible user experiences.