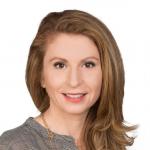 Global Product Partnerships
Experience level
Beginner
Summary
A jam-packed course on the current state of AMP and Progressive Web Apps and how these frameworks support rich, performant web experiences.
Description
This session will bring product leads and developers up to speed what's here today and what's coming, including:
Key AMP and PWA features and new capabilities such as AMP for Email and AMP Stories.
Exemplary use cases for publishers, brands and ecommerce sites.
Patterns for combining AMP and PWA for a web experience that's as fast and sticky as a native app. 
How major platforms are supporting PWA features and distributing AMP content.
This is not a deeply technical talk but will include a quick tour of key technical resources, best practice showcases and reference templates for developers and product managers ready to dig in.