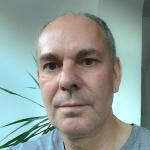 Experience level
Intermediate
Summary
In 2015 after a thorough evaluation of TYPO3 and Drupal Heidelberg University has opted for Drupal 8 as the new central CMS and Web-Application Framework. In this talk, i will report on the technical considerations, organizational decisions and available resources determining the project setup.
Description
Furthermore i will focus on successes, problems and challenges of this project in progress in order to give the opportunity to benefit from our experiences and to receive thought provoking suggestions.
Topics covered:
Why and how Drupal has been selected?
Why and how cooperating with external Drupal service providers?
Why and how to integrate with existing Campus Management and Identity and Access Management Systems?
Why and how a double-track frontend strategy with a decoupled frontend and a standard Drupal Theme? 
Why and how implement an on premise Drupal hosting infrastructure, based on an Open-Source Docker Build & Deployment System?