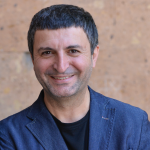 Experience level
Beginner
Summary
PUBLIQ Foundation is a non-profit, distributed media platform, that offers a new publishing and rewards model. The wealth generated is transparent and fully redistributed to the participants depending of their reputation and/or involvements.
The Media environment is currently shaped on the one hand by centralized institutions censoring a high portion of the contents and on the other hand by a massive flow of low quality user generated content. A dangerous over centralization subsists on a market where unfair remunerations and poor customer experience are constantly on the rise, the lion's share of the wealth generated being seized by intermediaries. PUBLIQ wants to reestablish the balance of power by giving to the people the right to be free to express their minds.
In PUBLIQ, every single post, views and feedbacks are recorded, immutable and traceable into the blockchain. The reputation (PUBLIQ Score) built by authors is transparent and calculated by a proprietary formula.
PUBLIQ Foundation introduces a mechanism of community governance to make sure readers are protected from undesirable contents. The community members have a trusted reputation and the ability to warn and intervene whenever a content raises flags limits.
The PUBLIQ ecosystem offers intermediation free experience to advertisers. Assisted by a proprietary AI algorithm which guarantees highly optimized placements, advertisers are granted direct and frictionless access to place their ads.
The content posted in the PUBLIQ network is free for any channel to broadcast. Branding features (by topics, dates and other parameters) are available to facilitate the content selection. Channels have the opportunity to be rewarded depending of the traffic they generate.
Description
The blockchain infrastructure allows content creators, readers and other participants to build a trusted relationship. The use of smart contracts guarantees the safe allocation of rewards and payments.