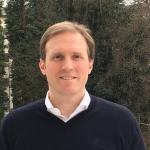 Experience level
Beginner
Summary
Drupal handles your content. Desk-Net manages your editorial department. Together they are a match made in heaven. 
This session details how we have deeply integrated our editorial calendar software Desk-Net with Drupal. Plan stories in Desk-Net and move them over to Drupal. Or publish breaking news in Drupal and see how the story lists in Desk-Net are updated in near real-time.
Description
We believe in Drupal for the publishing industry. That's why he have set out to integrate Desk-Net with Drupal 7, 8 and Thunder even though not a single customer had asked us to do so.
And now we are seeing how this integration is starting to find its users in the publishing industry. 
The short session will cover briefly how an editorial department manages story planning and related workflows. Then we dive into how these workflows interact with the content creation side. And most importantly we demo our bi-directional and comprehensive integration of Drupal and Desk-Net.