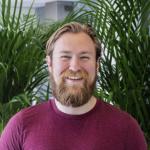 Experience level
Beginner
Summary
Sharing knowledge and fostering innovation is an essential part of creating a sustainable and positive future. Technology has to play a crucial role in this.
Open source can help to create the infrastructure that is needed for global knowledge distribution.
This session will show how our vision of different social learning and knowledge distribution platforms looks like using Open Social and existing platforms build on the distribution as showcases.  
Description
Introduction
Knowledge is a fundamental part of society. The spreading of knowledge and furthering of education is one of the cornerstones of creating a better future. Even if technology has established and developed for educational purposes for a long time already, the spread of globalization and digitized e-learning have resulted in Learning Management Systems (LMS) that have grown more and more important in society.
Nowadays, e-learning and LMSs are a fundamental part of the education and knowledge distribution of companies, the educational sector, and NGOs. Where older technology only facilitated the passive act of passing on information from one to many, now it is possible to reach millions with your content and help people connect, start a discussion, and grow with and through each other. The widespread accessibility to internet, even in developing countries leads to a myriad of possibility to bring knowledge and information to people and encourage innovation. Due to these developments, it is essential to provide open source tools to grassroots movements, NGOs, and other independent parties to support their spread of content, create new ideas, and help people grow.
We think that Open Social provides these tools and can even go a step further by embedding the learning strategies in the social context of a community.
What is it about
This session will explore how Open Social, as a Drupal Distribution,  facilitates learning, knowledge exchange and innovation. We will take a look at different features and how we think they will help to foster a good social learning environment. We will show, based on use cases, how it is possible to create with those tools different learning and knowledge sharing environments for different users and use cases.
For who
For everyone interested in e-learning, community building and social impact of technology

For everyone interested in Drupal Distributions or specifically Open Social

As the main focus will be on the concept and ideas behind the features it will be technically on a beginners level (also there is certainly room to discuss the technical background of the features)