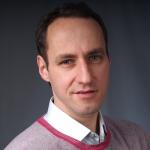 VR-consultant and developer
Experience level
Beginner
Summary
VR is much more than gamers tech. It has reached the mass market as well as industry and business. Sophisticated VR-applications for commerce, marketing, design, research and many other fields need strong content management systems. We see the beginning of something big and it's time getting your hands on now.
Description
At the beginning of this presentation you will get an overview of what VR is and why immersive user experiences are a game changer. Further you will learn about current and future use cases.
You'll then be introduced to VR content creation and how decoupled Drupal and the VR-frontend work hand in hand. I will showcase in a live demo a Drupal powered 3D e-commerce application for VR that I've been developing together with 1xINTERNET.