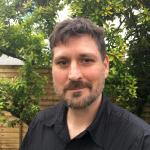 Experience level
Beginner
Summary
In this talk, you'll learn the approaches our tiny web operations team takes to manage "unplanned work" such as system outages and tech support without losing steam with our projects.
Description
If you, like I, built your first machine in the early days of the PC, you'll remember that the reason why your shiny new Soundblaster card didn't work was probably an IRQ conflict. More often than not, assigning the limited number of free Interrupt Request lines correctly via DIP switches was a challenge. Today, it's a solved problem. However, it has moved from the hardware to the "wetware". Now it's us humans working with IT infrastructure who have to divert parts of our limited time and attention from our projects to a steady drip of "interrupts", also called unplanned work — things that happen for reasons out of our control. Things like support requests whose numbers suddenly spike because everyone needs to have SSL in place tomorrow to be GDPR compliant. Things like production issues such as a database cluster whose performance drops to 50% of its normal level out of the blue. Unplanned work can quickly eat up a substantial amount of work time that was allocated for other things, but we still have to deal with it.
At freistil IT, where even only a few hours make up a significant part of our total weekly team capacity, unplanned work had very unpleasant effects on project progress until not too long ago. ("Getting things done" sounded more like a bad joke than a motto.) In my talk, I'm going to describe both these effects and the solutions we've found. I'll share how we've managed to maximise our work output despite unplanned work and without reliance on unsustainable measures like working overtime. My talk will also touch on the following topics:
* How we deliver high-touch tech support efficiently
* Our processes and tools for incident management
* The impact our company values have on daily ops work
* How we deal systematically with unplanned work, and the role of the Libero
Drop by and learn how you too can increase the effectiveness of your company's operations team!
Jochen Lillich is the founder and CEO of freistil IT, a distributed team of web operations experts running the managed hosting platform freistilbox. After studying computer science in the 90's, Jochen founded a number of IT businesses and gained experience in IT management at leading internet companies in Germany. Today, Jochen lives with his family near Dublin, Ireland. Jochen has been an active and passionate speaker in the IT space since 1999 and has given keynotes and presentations at conferences like DrupalCon, Open Source Data Centre Conference, Open Source Monitoring Conference, DevOps Days, and many barcamps and user group meetings all over Europe. As Track Chair, Jochen also helped curate the DevOps track at DrupalCon Prague. You can find slides from his talks and a selection of video recordings on his speaker page.