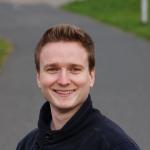 Experience level
Intermediate
Summary
From universities with a large number of sites to enterprise content providers that are used to professional publishing workflows similar to AEM or Sitecore, content publishing in Drupal becomes increasingly important with the expanding possibilities of content creation itself.
Description
I'm going to present Drupal Content Sync, a module and service that allows you to create content and media Pools and attach Flows to them defining when and how content should be exported and imported to and from these Pools. The demo includes content staging from a master instance to a slave instance as well as automated cross-site synchronization with automated reference resolution on a field level. I will briefly demonstrate how to extend the basic functionality with custom entity and field handlers and showcase the usage for the BMW Dealersites in Switzerland.
If you're interested in content publishing or synchronization in Drupal from a customer or agency point of view, this talk is for you.