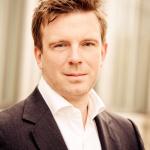 Experience level
Beginner
Summary
Contributing to open source technology is no stranger to members of the Drupal community. But for a traditional company, the concept is quite unusual. That's why it was quite a bang when Hubert Burda Media decided to take this path with its Drupal 8 distribution Thunder.
Description
Thunder is a distribution for professional publishing developed by Hubert Burda Media, one of the largest publishing houses in Europe with around 550 media products (InStyle, Playboy). With Thunder's open-source launch in 2016, Burda initiated a worldwide coalition of publishers, developers, and industry partners, aiming at establishing a culture of sharing and collaboration in the publishing world.
Kai Riecke, CTO of the Burda Magazine Holding, will give an introduction to Thunder and an overview of the distribution. He will explain why people at Hubert Burda Media decided to not only rely on open source technology for their own brands but also open-source their development to other publishing companies.
Learn about the idea of initiating the Thunder coalition – and how Hubert Burda Media is pushing this idea forward: by promoting open source technology among publishers, by contributing to Drupal core and modules, and by building a whole new economy around Thunder from which everyone can benefit.